President:
Olivier Bruyère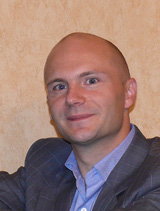 Olivier Bruyère, Santé Publique, Épidémiologie et Économie de la Santé,
Université de Liège, CHU – Sart Tilman, Quartier Hôpital – Avenue Hippocrate 13, 4000 Liège
Olivier Bruyère, Ph.D., is currently Professor of Clinical Epidemiology in the Department of Public Health Sciences and of Geriatric Rehabilitation in the Department of Sport Sciences of the University of Liège in Belgium. He is head of the Research Unit in Public Health, Epidemiology and Health Economics in this University. His main fields of interest are prevention, rehabilitation and epidemiology related to geriatric conditions and musculoskeletal disorders. He is author of more than 250 international scientific publications and book chapters.